This one was in a bit of a state. Apart from being dirty, it just was worn out. Things needed to be engineered to get it back on it's feet.
First thing to do was strip it down to it's component parts and give it a good scrub.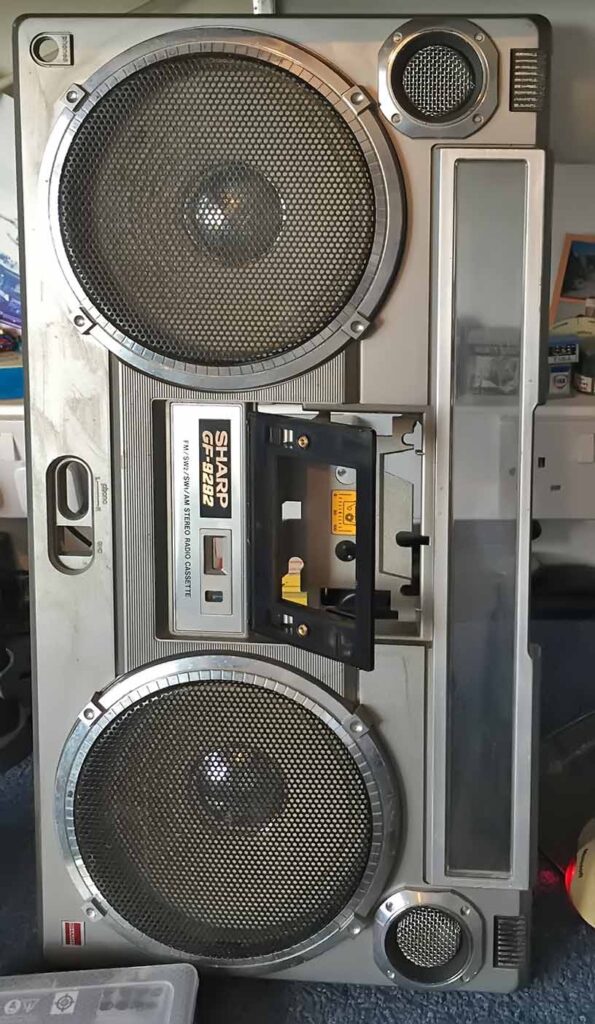 Next step was to repair the cassette deck, this needed new belts, new head, new pinch roller and an idler.
The idler was the only par that I could not get, so I machined up one on the lathe.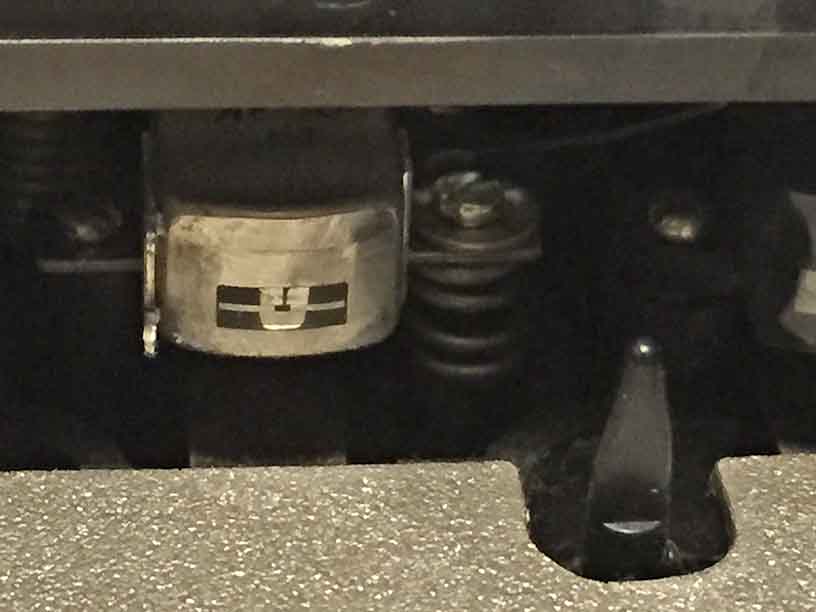 Above – worn head.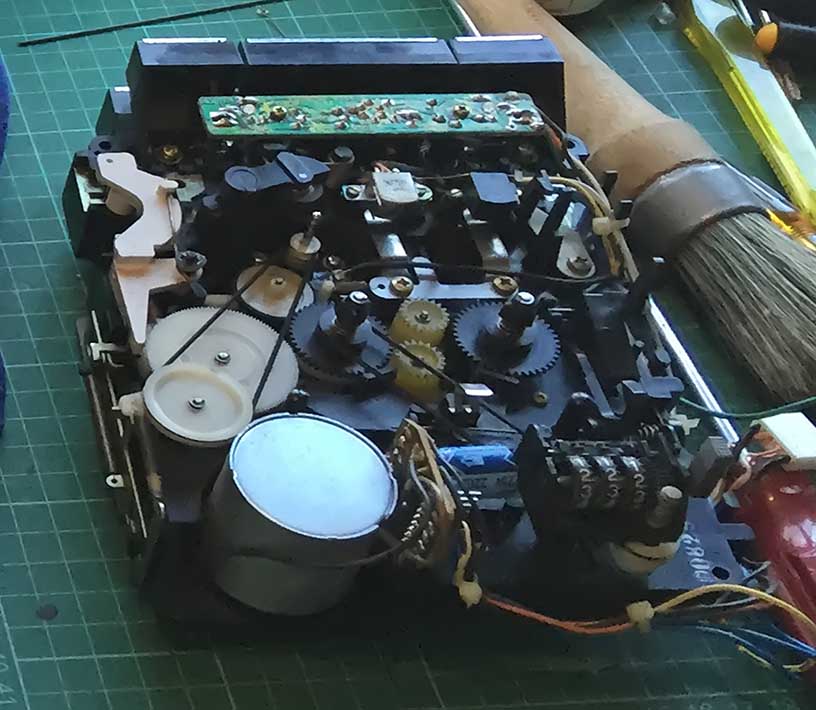 Above, the cassette deck, a work in progress at this point.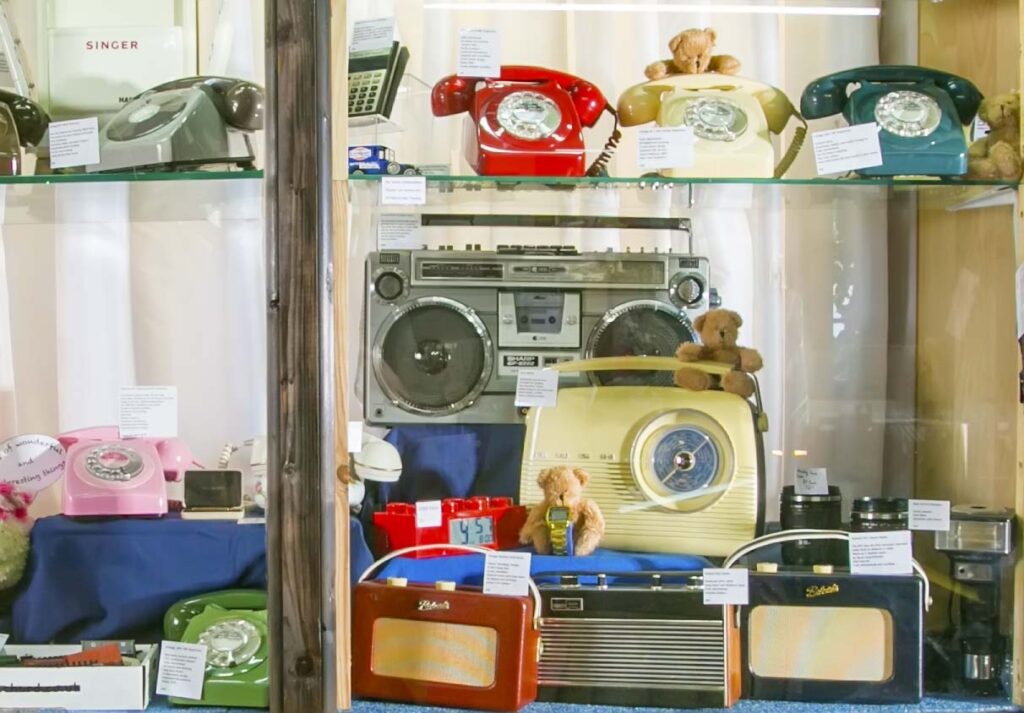 Above – And here it is looking resplendent in the window of the shop, ready to go off to someone who will appreciate it as much as I do. 😀